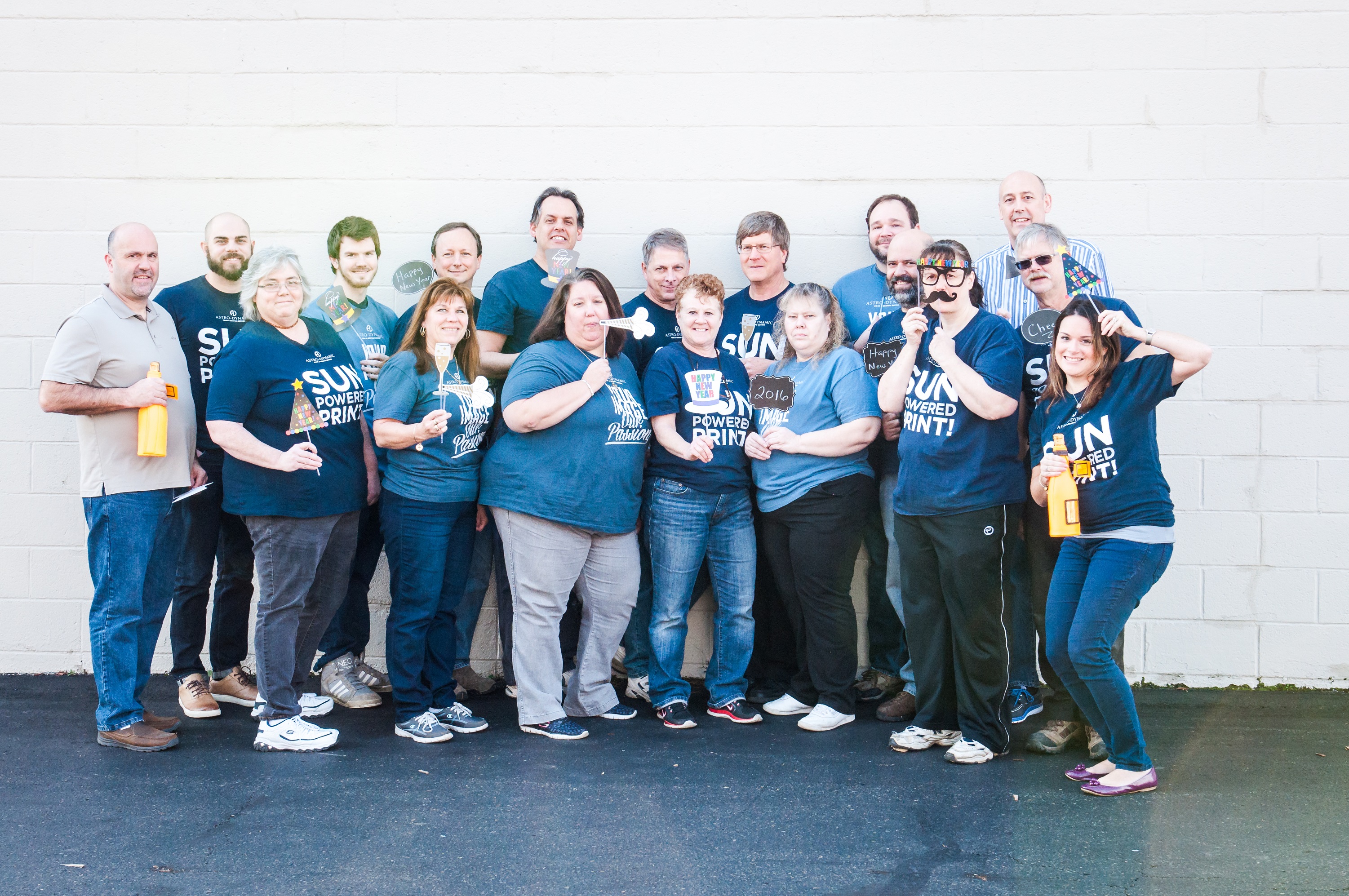 We Make Things Easy

Our entire business philosophy focuses on your needs and how we can make it easy for you to do business with us. Every step in our production process is tailored to be effortless for you. Do you have specific needs? No problem. Just let us know and we will do whatever we can to accommodate YOU.

We're Always Growing

We are continually adding ways to make your life easier. Some of the conveniences you can enjoy include File Uploads via our FTP site, shipping & delivery services, the latest in mailing software and continual improvements to our processes and technology. Staying on top of our clients changing needs and remaining an industry leader will always be at the forefront of our practices.

Environmentally Friendly

We know you care about the environment and want a printing vendor who does their part. That's why we take numerous precautions to ensure our plant doesn't damage the environment. For example, our facility is run by over 250 solar panels, replacing 80% of our electrical consumption and conserving a considerable amount of fossil fuels each year. For more information about our environmental initiatives, please visit our Environmental Profile Web Page

Always Hassle-Free

Let us handle all the details. We'll catch potential issues before they arise, suggest solutions, and create a smooth process for you throughout.

Comprehensive Capabilities

We have a vast offering of capabilities and services. From design, to printing, to mailing, to adding that embossing touch, and even to planning your marketing campaign with augmented reality, variable data and the very best in sales promotional items, we'll help you maintain control of your project by keeping it all under one roof!

Zero Risk

With our 100% Satisfaction Guarantee, over 40 years of experience, and a reputation for quality & excellence, you can feel assured knowing your end product will exceed your expectations.

Ultimate Flexibility

Partnering with our clients is what we do. We know your schedule might not always fit standard turn-arounds. We'll work with you in any way we can to get your product to you when you need it. Meeting difficult schedules is one of our specialties.

We're a Family-Owned Business With Big Ideas

We'll always be small enough to give you the personal touch and pride of a family-owned business. But we're also constantly adding new capabilities, services & the latest technologies to ensure we continually provide what you require.